Governance
The company is managed by a Board of Directors and is represented by an Executive Director.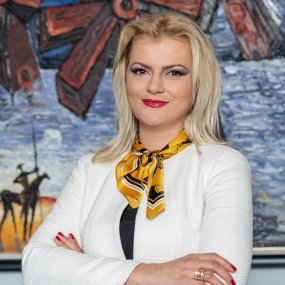 Juliana Gotseva
Juliana Gotseva has been an Executive Director since September 2018, with near 20 years of professional experience in the insurance field, as most of the time she has held managerial positions. Her career began at AIG Life, then she became Bancassurance Director at Bulstrad Life. For the next 6 years Juliana Gotseva was Commercial Director at BNP PARIBAS CARDIF, and in 2014 she joined the bank-insurance group KBC in the position of Bancassurance Director at DZI.
Juliana has a Master's degree in Insurance and Social Affairs from the University of National and World Economy. During her career she has attended numerous trainings and international conferences in insurance, finance, marketing, innovations and other domains.